About Us
About Earth Therapies
Welcome to Earth Therapies, where it is all about YOU!
We specialise in Intuitive Hawaiian Massage and Heartworks Lomi Lomi Massage Training and Retreats.  Earth Therapies is centrally located in Bundall on the heart of the Gold Coast.
The foundation of our massages and treatments are a beautiful fusion of Hawaiian massage, remedial, energy healing and relaxation. We are also passionate about nurturing pregnant Mother's to be.
Our team of therapists are highly trained and qualified to perform massages and training professionally and effectively.  We tailor every session to suit your needs.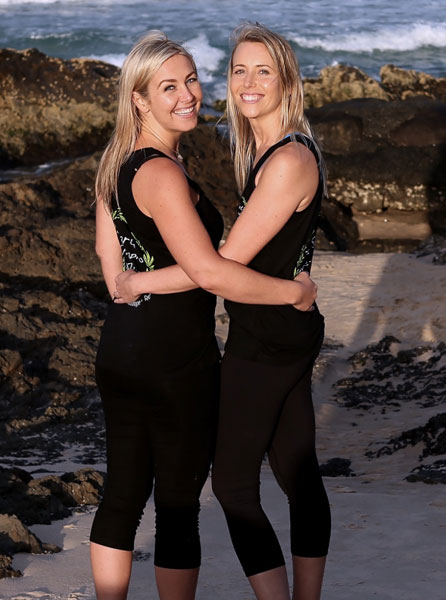 Our Purpose
Our purpose is to help people to transform their lives, by aligning their heart, body, mind and spirit.
We are passionate about creating a peaceful and calming space for people to relax, let go and drop in to their inner sanctuary.  With our focus on body and soul nourishment, encouraging rest, healing and rejuvenation, supporting overall well-being.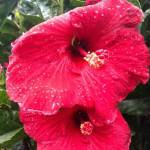 Our Team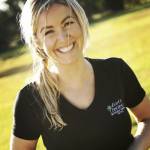 CO-CREATOR
KATHARINE WALTON
Katharine has over 16 years experience in the massage and wellness industry, with a strong background massaging in 5 star day spas and healing retreats, she also absolutely loves teaching Heartworks Lomi Lomi massage courses, yoga and facilitating at retreats.  Her passion is to help empower people by connecting to their inner gifts and intuition by grounding people into their body, releasing pain, blockages and what no longer serves, this creates space for more love and positive vibes to come in.  
July 2019 Katharine was diagnosed with stage one ALCL lymphoma which is a rare form of cancer caused from textured breast implants.  This was a life changing experience for her and has sparked her passion even more to help people through emotional pain, anxiety and trauma.  She found that Shamanic Healing's and Hawaiian massage's and yoga has been a huge part of her healing.  These modalities has also helped her heal after she had her breast implants and cancer removed through surgery.  Katharine now teaches yoga and can include Shamanic healing into her yoga a sessions. 
Katharine has realised how important holistic wellness is with managing and coping with stress and anxiety.  Her joint business Earth Therapies is committed to helping others connect to their body, discover their own voice and empower their wellness choices.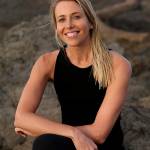 CO-CREATOR
KIRRALEE CAMPBELL
Kirralee is an Intuitive massage therapist, Heartworks Lomi Lomi Massage facilitator, Reiki teacher, Meditation and co-facilitates heart empowerment retreats and creative workshops. One of her greatest passions is holding space for people to relax, let go and drop in to their inner sanctuary, empowering others to listen to their wisdom and connect to their unique gifts and limitless potential.
With over 16 years experience in massage and the natural health industry within Australia and around the world, Kirra loves creating a unique experience infusing Heartworks Lomi Lomi, Intuitive, Remedial, Sound Healing, Reiki and Hot stones in one.
Over the last decade and a half, massage has been a huge part of Kirra's life and has taken her travelling around the world working in Health Spas and Retreats.
With a focus shifting from one on one massage to her dream of sharing and co-facilitating Heartworks Lomi Lomi massage courses and  transformational retreats with Katharine. Kirralee is very grateful to be sharing their passion and the power of the Ancient Hawaiian massage with others.
Having lost her Dad 6years ago, Kirralee feels drawn to help others experiencing grief, loss and depression. Empowering others on their healing journey to live their dream life.
Heartworks Lomi Lomi Massage has touched and transformed her life. It is a powerful tool and healing gift that sheds away the old and works like a key, unlocking your hearts wisdom, connecting to your power and purpose whilst harmonising your heart, body, mind and spirit.
We look forward to connecting with you x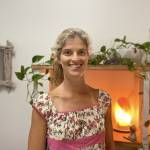 JENNIFER BILTON
Jennifer started her journey as a massage therapist a few years ago when she decided to embrace her passion for the body's well-being.
Since a child she has been practicing different sport activities and a long with that came the pains and injuries which she had different types of treatments for.
With sports, Jennifer gained interest and passion for the human body, how it works and ways to treat it in a not invasive way, furthering her studies into how the human body and symptoms are also connected with mental, social and spiritual aspects.
With a love for taking care of others and help them to develop awareness of their bodies, Jennifer is able to tailor a treatment for each individual's need and loves sharing her knowledge, and of coarse the benefits and feelings that a beautiful massage treatment gives your body and soul.
Jennifer has a diploma of Remedial Massage and qualification in Heartworks Lomi Lomi.  She likes to incorporate different techniques in one treatment which can also include hot stones, Swedish relaxation, dry needling, energy healing which depends on how the client is feeling and needs.
Her aim is to leave your mind blown during and after your treatment!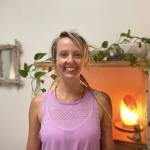 INGMARI EDQUIST
Ingmari started Classical Ballet at the age of 3, which she immersed herself in as a life passion for the next 17 years. It was from this young age that she discovered the importance of body mechanics and connection between the body and mind.
Ingmari's calm and gentle nature is ever present, making you feel instantly relaxed and at ease.
She feels a calling to express and share her talents in massage.
Her aim is to give you the time and space you have made to honour yourself and assist in relieving any tension, stress or worry in her treatments helping you harmonize your body, mind and spirit.
Holding a Diploma in Remedial Therapy and her qualification in Heartworks Lomi Lomi massage.
Her personal flair is for Relaxation, full body healing treatments incorporating Swedish, Thai, Hawaiian Lomi Lomi with Remedial techniques.
Ingmari is grateful to be doing what she loves and welcomes you to take the time to honour yourself with a blissful treatment today.
Namasté.
x
Our Mission
Join us on a journey of wellness and rejuvenation and experience the magic of nature in the care of your body.
Our philosophy recognises the importance of health and wellness and maintaining a good balance of the heart, body, mind and spirit.
We aim to encourage our clients to listen and connect to their body, trust their intuition and align to their heart power and soul purpose.
Our intention is to help people heal, grow and transform.
Our Aim
Earth Therapies
Our intention is to help people heal, grow and transform their lives by aligning their heart, body, mind and spirit.
We pride ourselves on high quality service and treatments. The majority of our work is word of mouth, this is important to us at Earth Therapies as we set high standards and always adhere to our principles of providing the best service and treatments possible.
Empowering people on their health and wellness journey is important to us.
We look forward to connecting with you. x