Intuitive Hawaiian Massage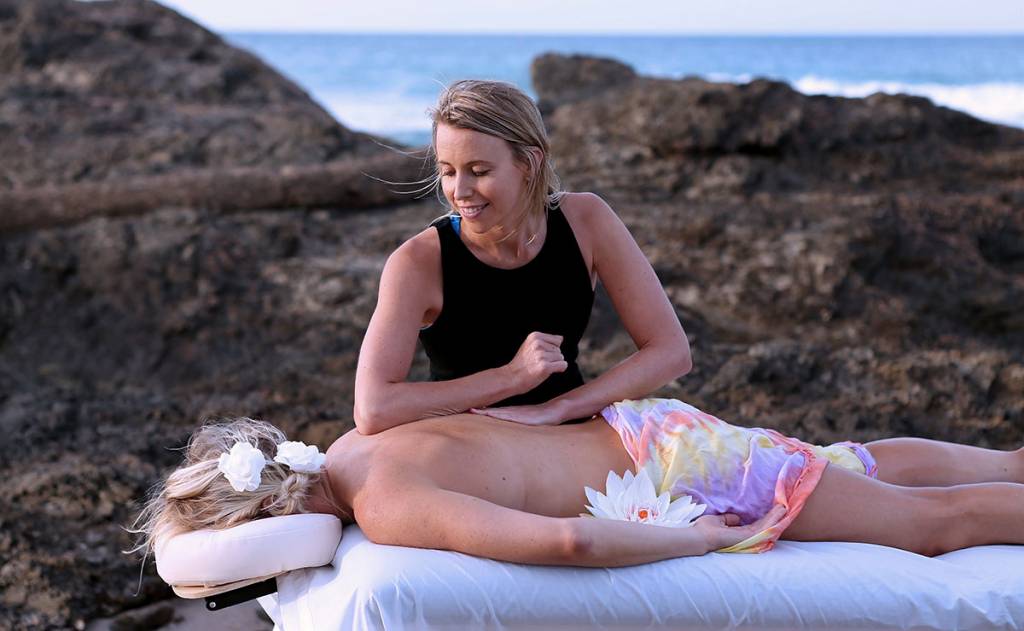 Intuitive Hawaiian Massage:
Hawaiian massage is a beautiful spiritual massage combining Heartworks Lomi Lomi, intuitive healing, deep tissue, and long flowing relaxation techniques.
Sacred space is created for you to tune/dive into your intention, to clear away/ let go of what is no longer serving, welcoming in the new and manifesting your hearts desires.  This massage also helps to enhance flow in your body that ripples into your life, heightens your intuition, gaining clarity, empowerment and aligning with your truth / inner wisdom.  At Earth Therapies we incorporate the principles of Hawaiian Massage and Intuitive
Lomi Lomi massage originated in Hawaii and is a unique therapeutic massage technique based on the teachings and practices of the ancient Hawaiian Ka Hunas. In the native language of Hawaii, "huna" means "secret knowledge" and a "kahuna" refers to a master practitioner of the huna arts.
Our therapists are trained to be totally focused on their client with an attitude of love and compassion. This attitude is the essence of the "aloha" spirit that is sacred to the Hawaiian people.
Hawaiian massage has a wide range of physical and emotional benefits including:
Stimulation of the lymphatic, circulatory and respiratory systems (benefiting asthma sufferers).
Regulation of the digestive system (aiding people with irritable bowel syndrome).
Reduction of muscle soreness, tension within the body and headaches.
Reducing stress, depression, grief and exhaustion.
Hawaiian massage is recognised for being a holistic natural therapy, specially designed to heal the mind, body and spirit. Our practitioners will often start a session by asking you to talk about the physical as well as emotional reasons for seeking treatment.
This aids us in attuning ourselves to your needs before the massage begins. Rhythmic "hula" style movements of the therapist as they "dance" around the table create harmony between practitioner and client.
If you are looking for a unique massage experience that will heal your spiritual as well as physical self, then this is for you!