Shamanic Healing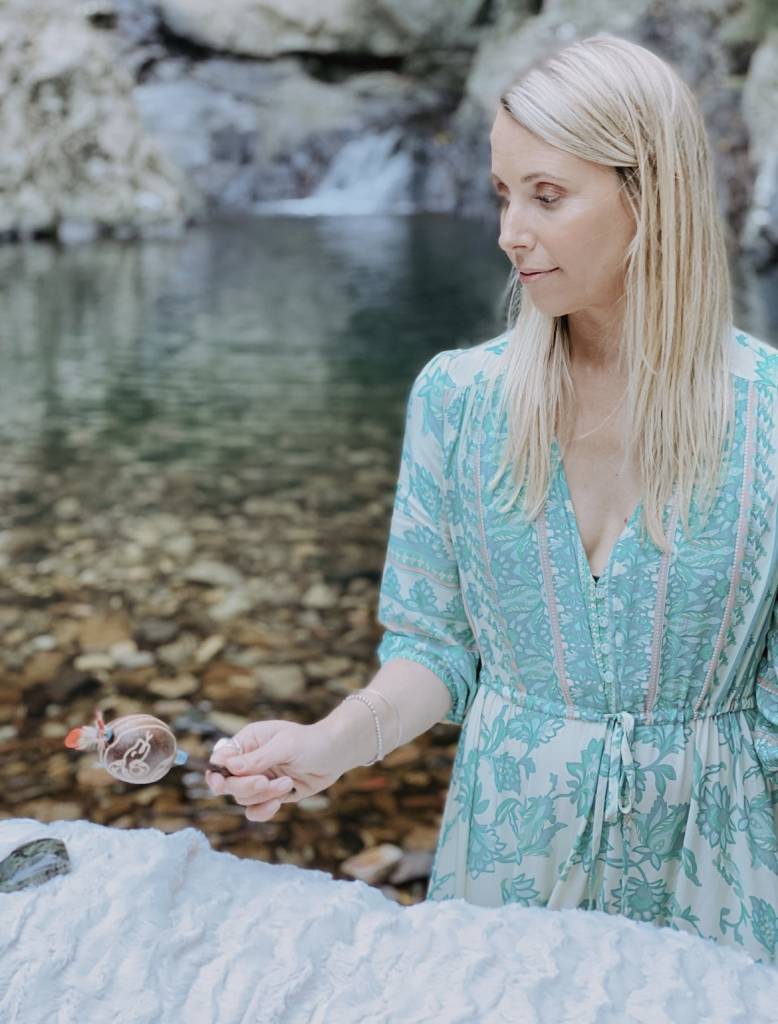 Shamanic Healing
Shamanic healing works at a soul level that is profoundly transformative.  It is a spiritual healing that goes deep, right back to the core of the 'misalignment' that occurs within us when events happen throughout our lives. Whether it be a known problem, issue, pain, trauma or negative experience – shamanic medicine focuses on going back to the source, identifying the 'broken' or missing pieces of your soul and retrieving them to return you to wholeness, wellness, completion and contentment.
A shamanic healing can be deeply moving and profoundly transformative as it works to release, clear and rebuild you from your soul level. It brings your soul, spirit, heart, body and mind back into alignment.
During a session, the practitioner will connect and communicate with your higher self, spirit animals and spirit guides. In doing this, she will incorporate a range of tools to guide you through your healing journey.
Shamanic Healing includes: 
Intention setting / Soul Counselling
Releasing and manifesting
Sound and vibrational healing
Extractions/ energy clearing
Soul retrieval
Drumming and rattling
Past life healing
Womb healing (for women)
Power animal retrieval
Energetic cord cutting
Reiki healing
Oracle card guidance
Smudging / Aura cleansing
Intuitive messages
If you have been feeling: 
Stuck, blocked, lacking inspiration, motivation and drive
Overwhelmed, anxious, stressed, mentally fatigued and lacking clarity
Experiencing ongoing pain physically and/or emotionally; or just feel
Lost within yourself, at a crossroad in life, unhappy, unfulfilled or wondering what your life purpose is…
Shamanic medicine might be just what your body, heart and mind needs to bring you back to your true soul alignment.
A shamanic healing will help you feel: 
Peaceful, whole, content
Joyful, light, energised
Love, worthy, empowered
Clarity, intuitive, connected
Shamanic Healing –
4 – 5 hours
$500
(in person and distance healings available)
Our Shamanic Practitioners
Katharine Wright and Kirralee Campbell from our Earth Therapies team are here to guide you on your shamanic healing journey. They are experienced, highly intuitive and heart centred healers who are honoured to hold space for you.
Their professional, caring and personalised approach will ensure you feel fully supported and nurtured during your session. Both Katharine and Kirralee bring their own personal healing practices to their medicine, which enriches the experience you will have with them.
Katharine
Are you struggling to find that inner calm or glow? Do you want to feel free to express yourself more, break out of old patterns or find that next level of sparkle?
Have you experienced trauma, broken or toxic relationships, or are struggling with family dynamics? Do you have difficulty setting personal boundaries?
Are you seeking more freedom and permission to be yourself?
Katharine's passion for clearing out old patterns and relationships that are holding you back, allow you to create a new path forward, giving you permission to sparkle in your unique power to create change.  She can support and empower you to clear the buried emotions that can lead to illness, dis-ease and discontentment. Through her shamanic medicine she can help guide you back to wholeness, wellness and acceptance.
Katharine will assist you to create shifts and remove the burdens of expectation. Her shamanic medicine will support you in connecting back to your true self, your pure source of happiness and bring you back to fulfilment and alignment.
Are you ready to embrace your true power and whole sparkly self again.
You can read more about Katharine here https://earththerapies.com.au/about-us/
---
Kirralee
Do you feel a loss of connection to yourself, your spirit, your heart?
Are you feeling empty inside? Like you have lost your purpose and passion?
Kirralee's shamanic medicine specialises in bringing you back to your whole self. She brings out the inner magic from the 'treasure box' deep within you at a soul level.
If you have suffered loss, pain, trauma or feel life is a struggle, journey with Kirralee to rediscover and regain the magical gifts that make you unique.
Kirralee's light angel approach enables you to shed, release and clear the deep emotions you may be carrying, so that she can support you in finding and shining your light – bright and beyond.
You can read more about Kirralee here https://earththerapies.com.au/about-us/
Shamanic medicine is a deeply transformative healing that seeks to trace back, identify and clear blockages at a soul level. Throughout our life experiences, during times of upset or pain we may lose parts of ourselves, which we often revisit during times of challenge. If you're feeling 'incomplete' or at a crossroads in life, shamanic will take you on a powerful healing journey to release any buried negative emotions or retrieve missing 'pieces' of yourself, and bring you back to wholeness and alignment. Your true self and pure soul.